Regular price
Rs. 1,599.00
Regular price
Sale price
Rs. 1,599.00
Unit price
per
Sale
Sold out
BPA Free | Advanced P.U. Insulation | Keeps Food hot & Fresh for Long Hours | Chapati, Roti, Biryani and More


Selvel brings you great range of elegant and stylish serving insulated casseroles, holding culinary sophistication and innovation. This insulated Roti casserole, crafted with the finest stainless steel, is a testament to Selvel's commitment to both exquisite design and superior functionality. Designed for the modern kitchen, the Elegance casserole is a steel masterpiece, boasting an inner body made of food grade polypropylene, ensuring your meals remain away from toxins and contaminants. It is food-grade composition not only has the utmost hygiene but also extends the shelf life of your culinary creations, allowing you to savor their flavors over longer durations. This insulated hotpot casserole comes in a serving set of three; sizes, Small, Medium and Large. Allowing you to store various kinds of meals in each hotcase casserole and use it for any and all meals of the day. Ideal for storing large portions of food, susequently enhance your dinning experience by serving fresh and hot rice, curry, gravy, rotis. etc. and various side dishes in the small and medium sized casseroles; vegetable, bhajis, salads, gravy based dishes etc.
This insulated casserole is specially crafted with Pearl White colour and gloss finish to give its complete sleek and elegant look, hence the name Elegance Casserole. The Gold accent portrays a rich and festive look allowing you to use it during various festivities and occasions. Embellish your home, dinning area and kitchen using this elegant insulated casserole for roti. This insulated hotpot can be used for various occasions and they make as great gifts for the festive season. This casserole for roti is accompanied with a Lid featuring its firm Twist-Lock mechanism, making it leak proof and spillage free so the content inside doesn't spill when in use. This makes it ideal for outdoors use and picnics. The casserole features an integrated handle on both sides allowing you to have a firm grip when serving. Whether it is enjoying a nice meal with your family or serving a large group of friends at a get-together, the beautifully finished gloss casserole with its attractive White colour are bound to become the centre of attention everywhere.
| | | | |
| --- | --- | --- | --- |
| Made with BPA Free Non-Leaching Polypropylene that is Food Grade and Hygienic. The inner body is Insulated 304 Stainles Steel which helps keep the food temperature and taste the same for over 6 hours. | Ideal for picnics and other outdoor uses, as the casseroles feature twist locks for added protection of stored contents | Selvel's innovative double walled insulated stainless steel casserole set of 3 help's retain food temperature for Upto 6 hours. Keeps the freshness and flavour intact for long durations. | Avoid reheating food in microwaves as it robs food of essential Nutrition, Taste and aroma. Not microwave and dishwasher safe. Can be washed Manually using non abrasive scrub. |
BPA FREE

Elegance Casserole Set is crafted with your health in mind. Made from high-grade stainless steel, We have used Top Notch BPA Free Material while making Selvel Casseroles.

DOUBLE WALLED INSULATED

Irrespective of whether you put hot or cold items into the casseroles, the well-insulated walls of the casserole ensure that the original temperature of the food is maintained for sustained durations. It helps retain the same Taste, aroma and temperature for over 6 hours.

SUPER PU INSULATION

Experience the power of advanced insulation with our double-walled design. The super PU insulation technology maintains optimal temperatures, keeping your food piping hot or refreshingly cool for hours. Enjoy every bite as if it were just prepared.

HIGHLY GRADE STAINLESS STEEL

Made from 304 Stainless steel, the functional and leak proof lid of the casserole with Integrated side-handles that allow easy grip which can be opened or shut with a simple motion and trap the heat effectively inside the casserole.
Delivery & Returns

Gets delivered in 5-7 days
Easy Returns within 7 days of Product Delivery
Share
View full details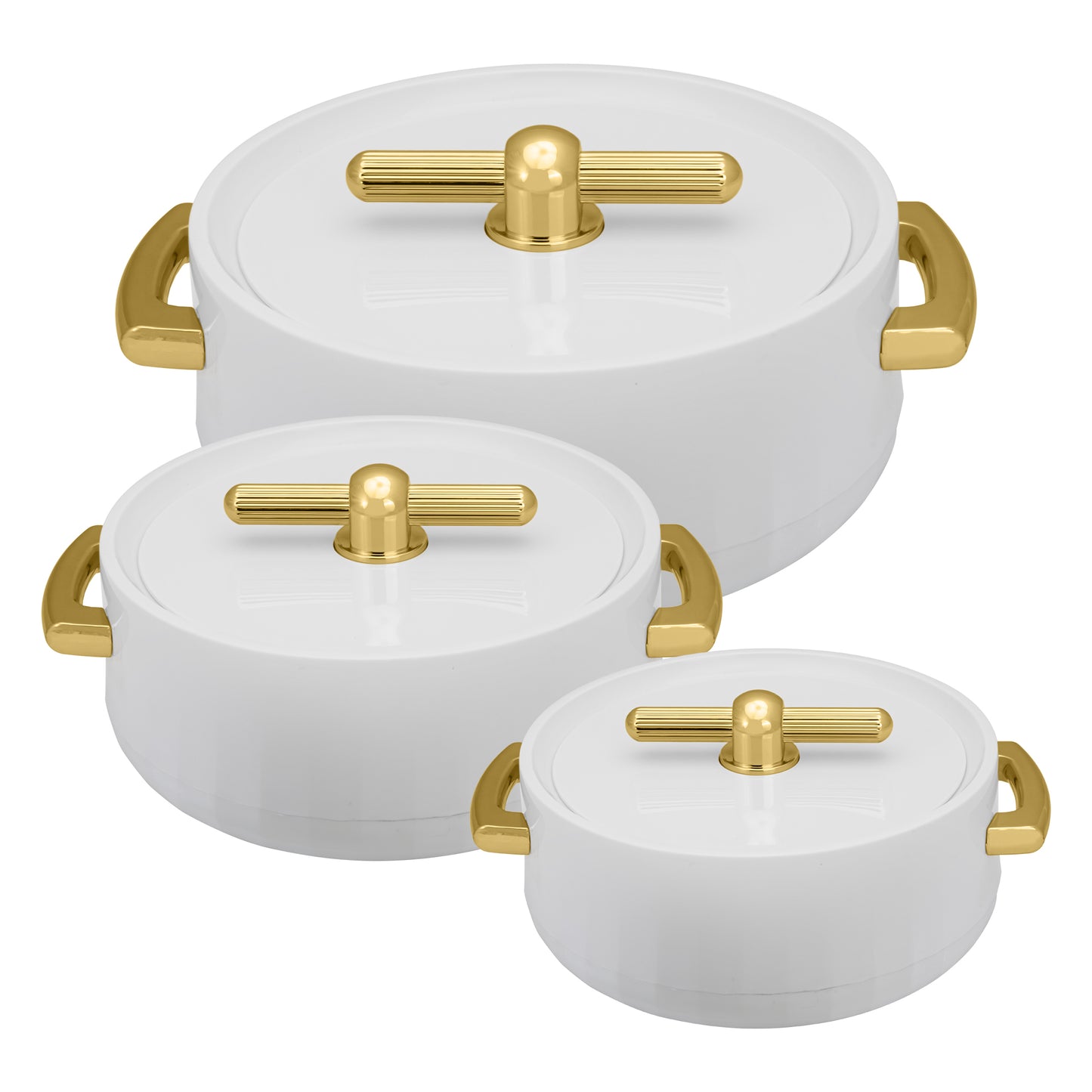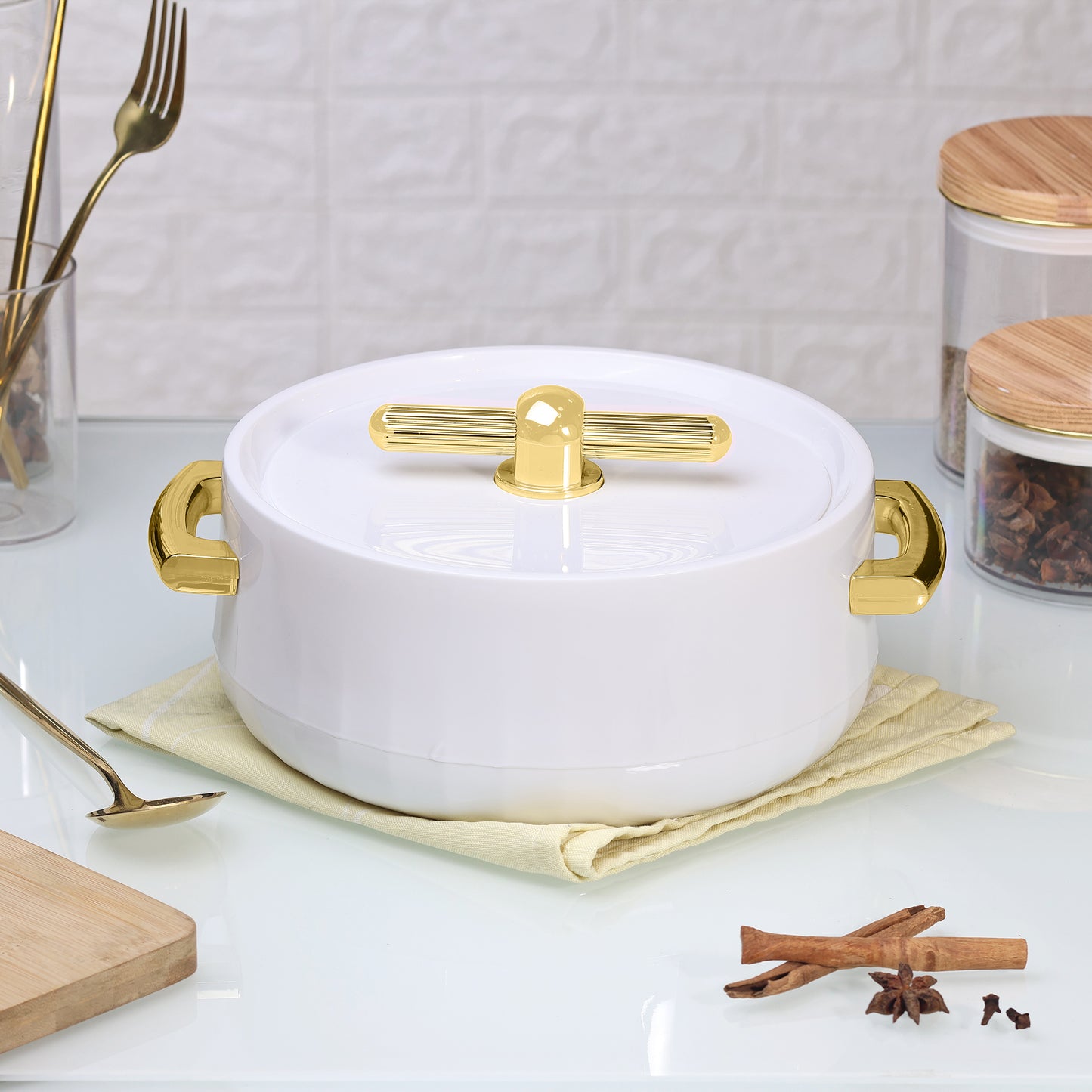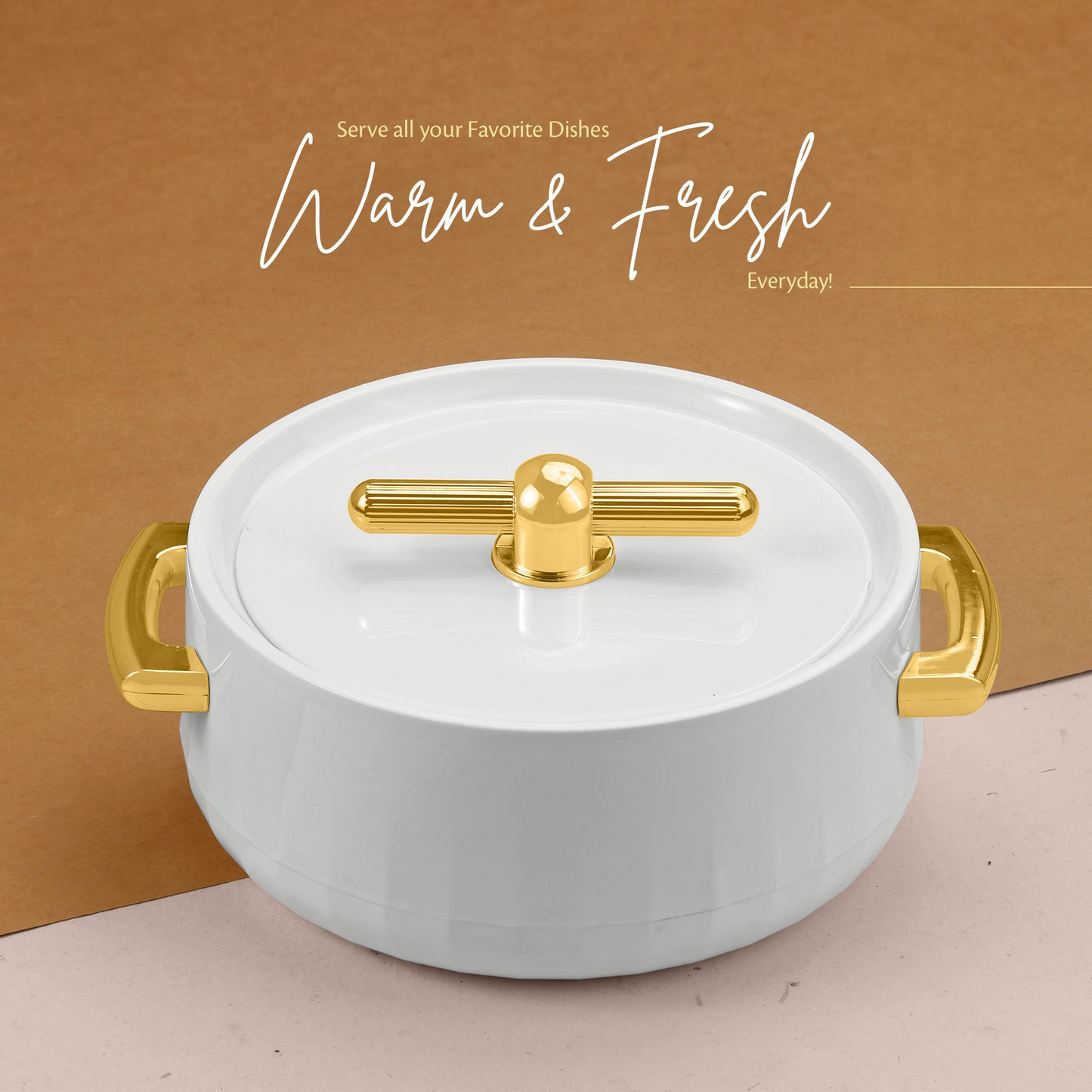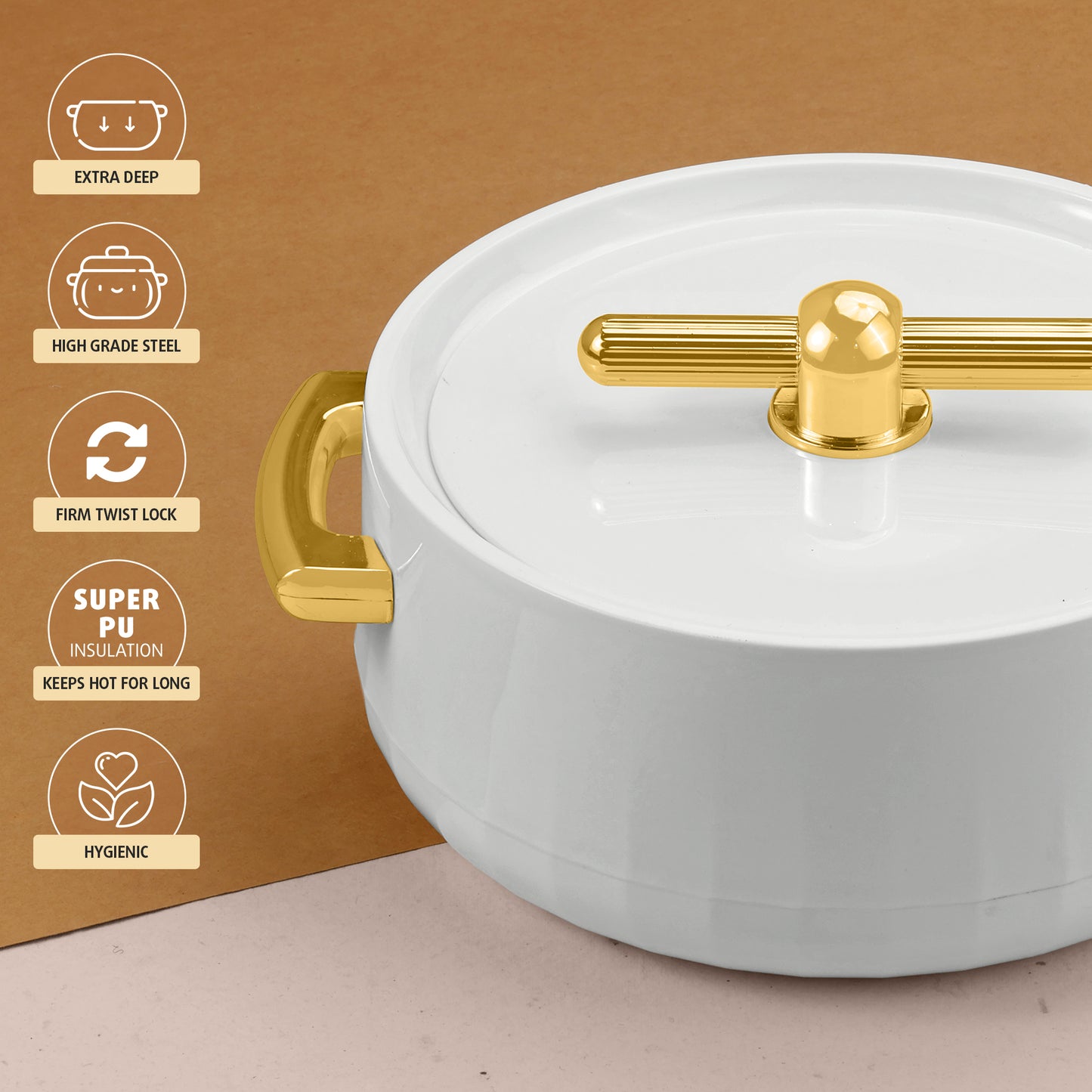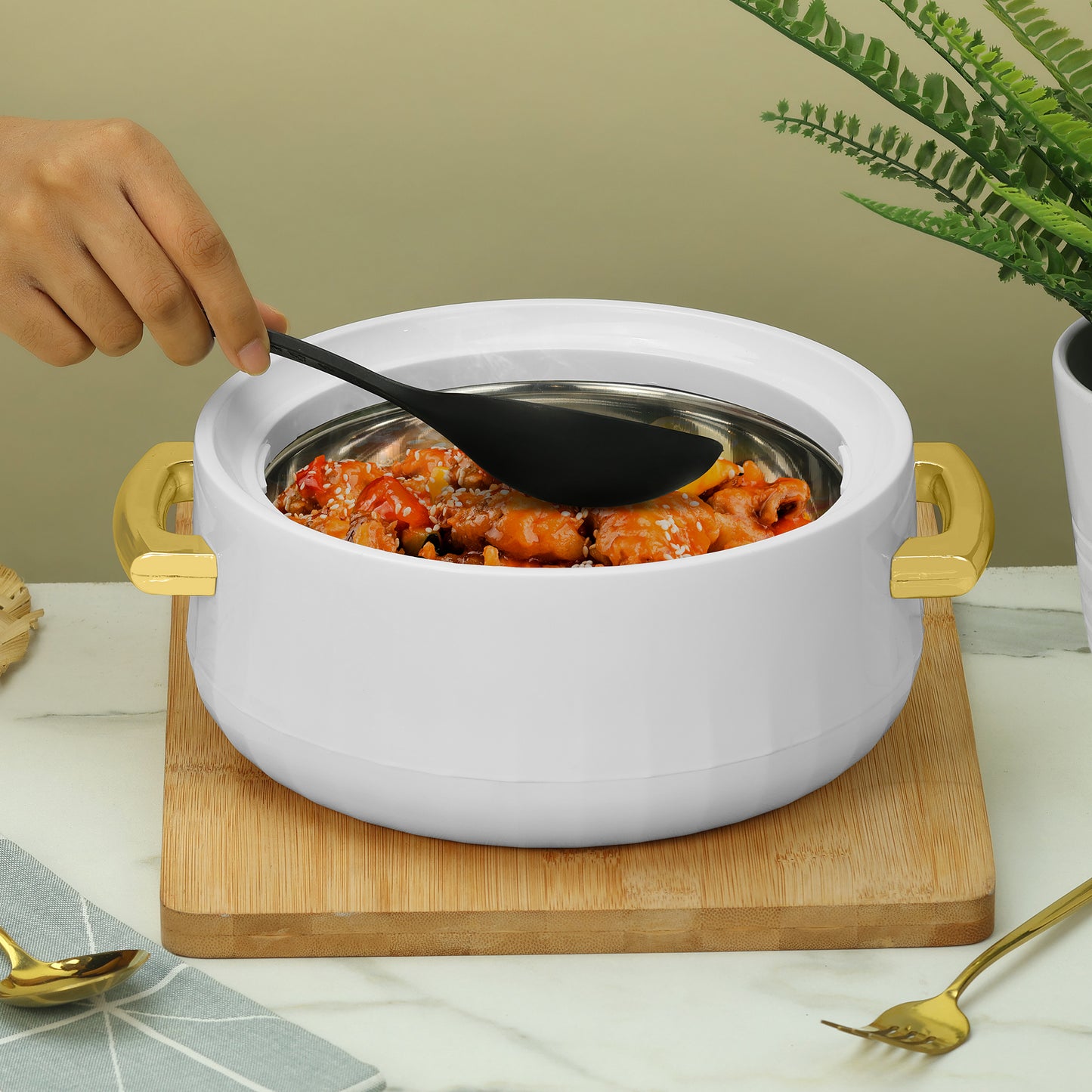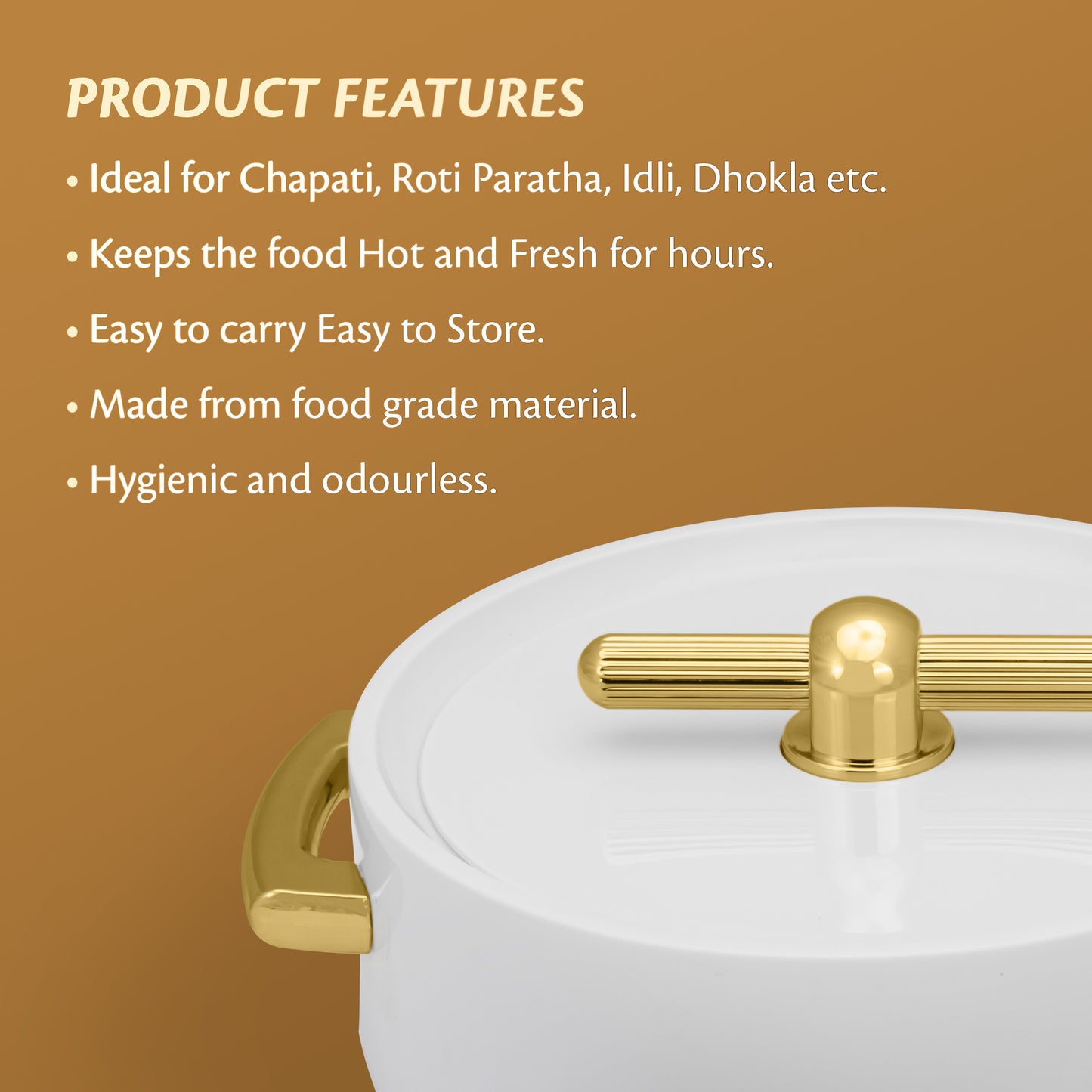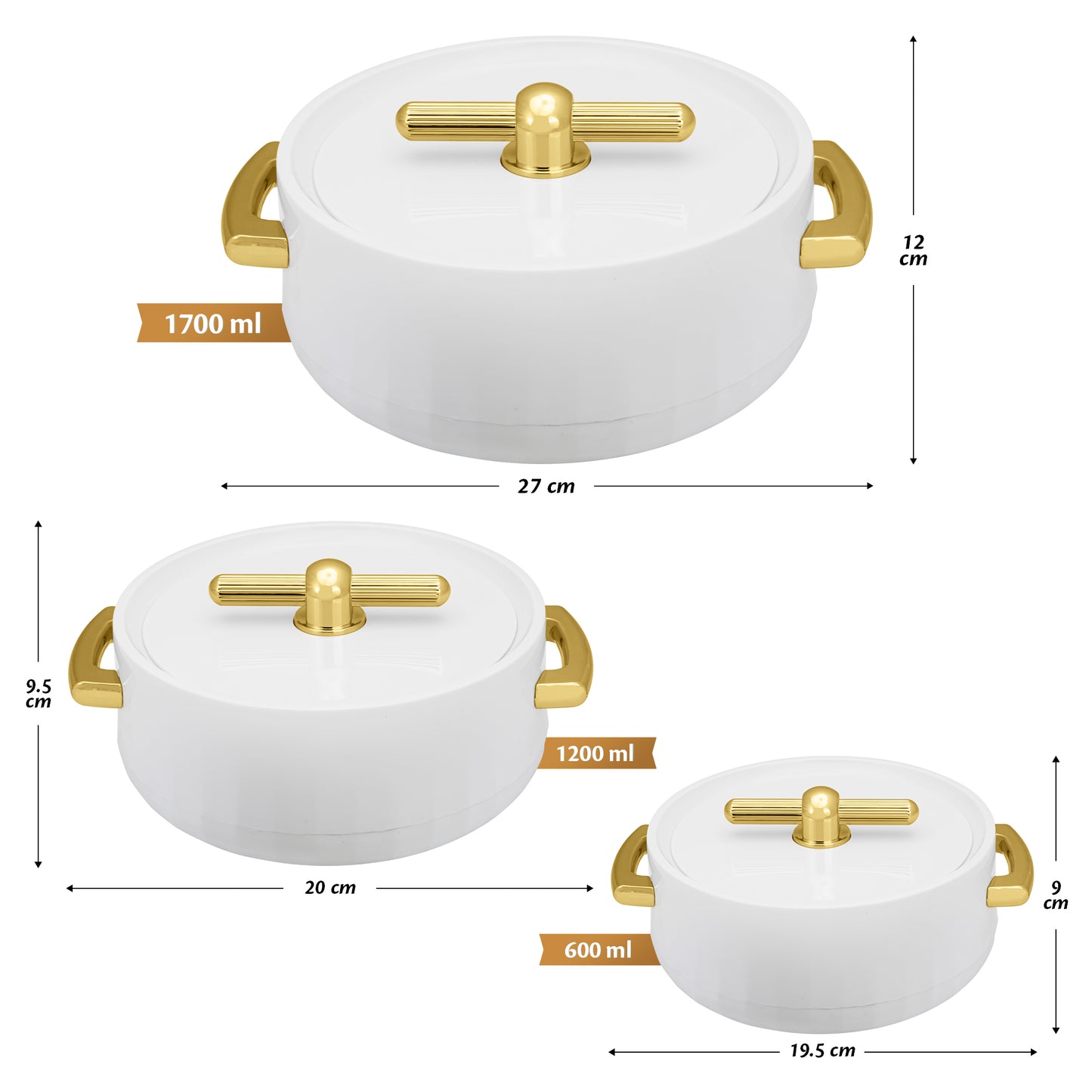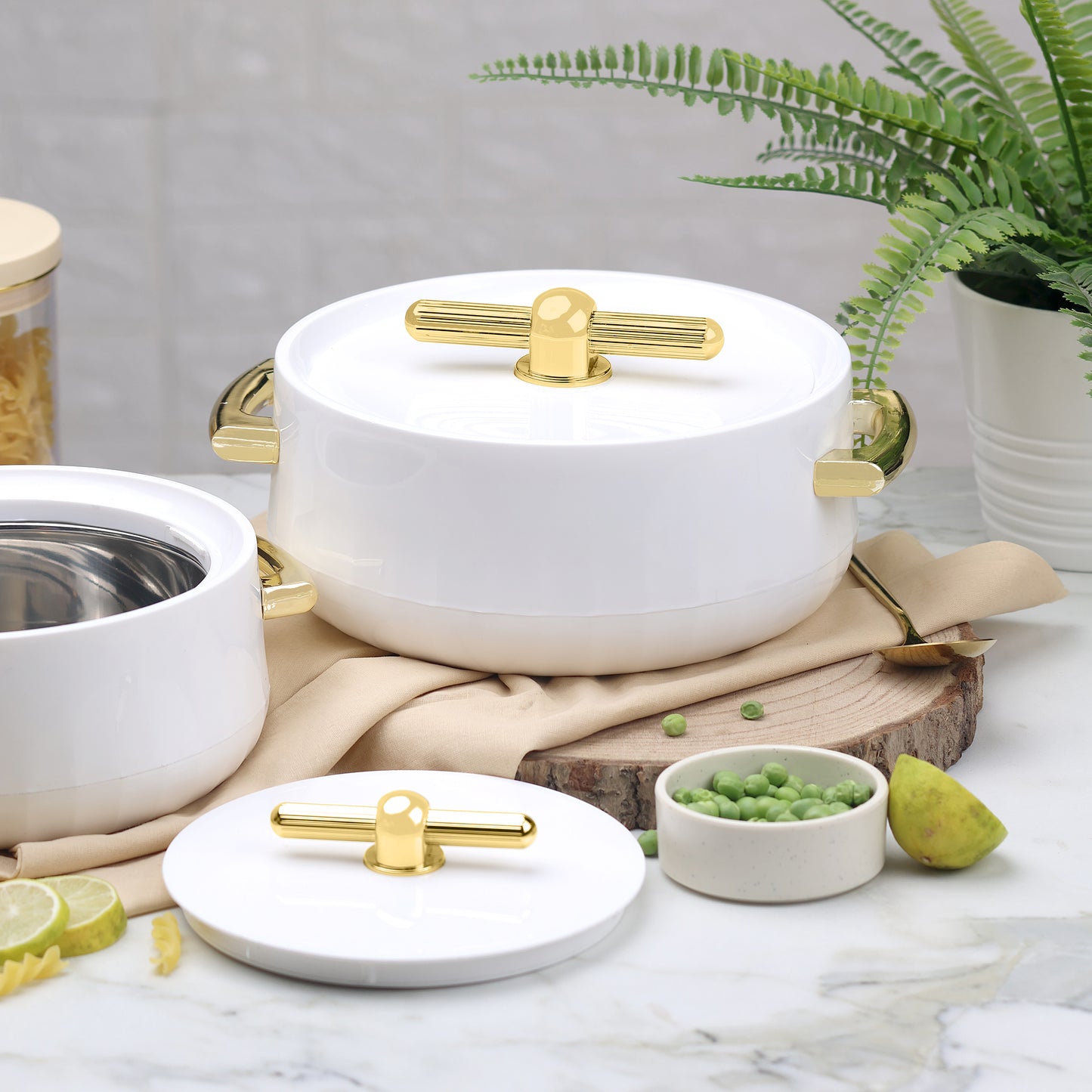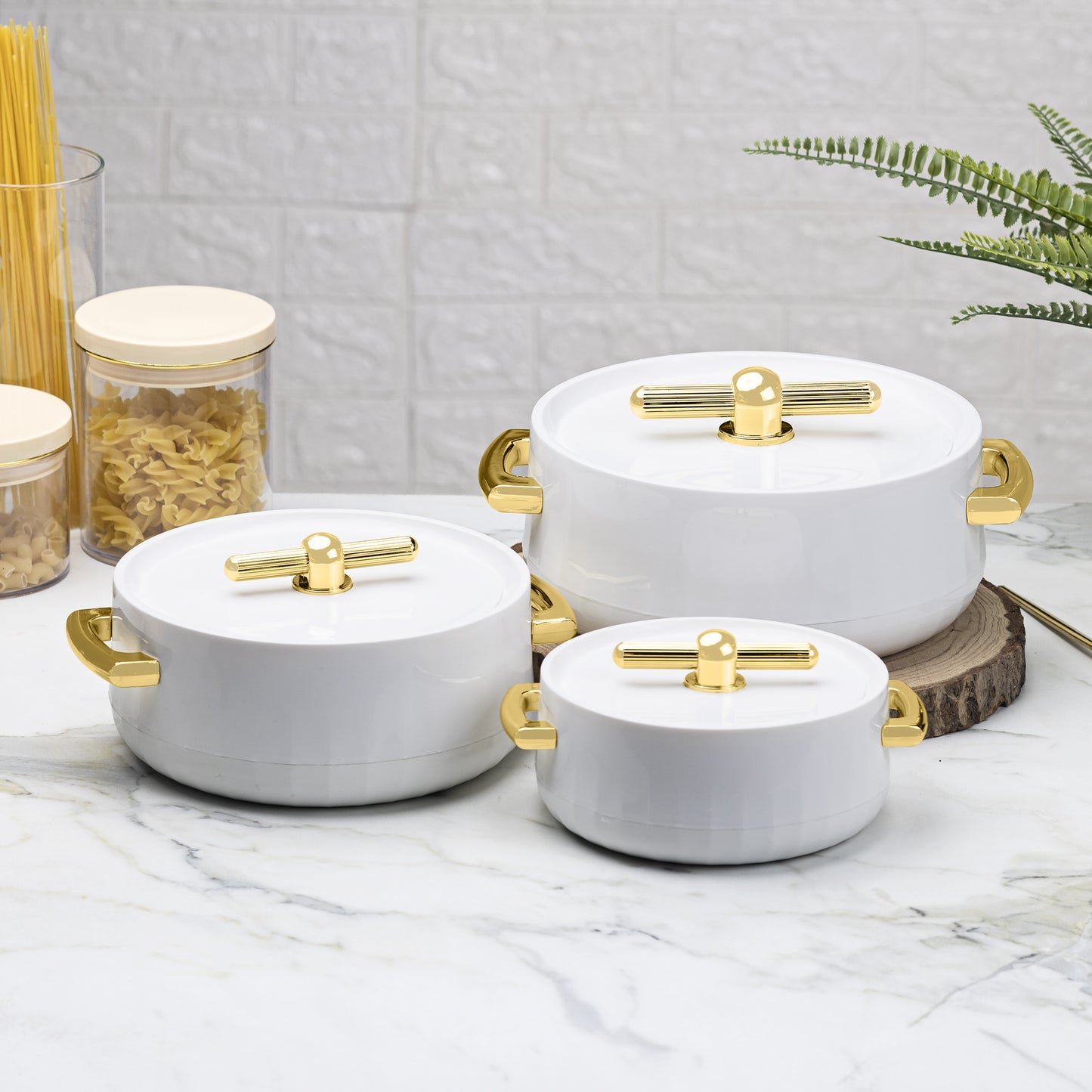 Easy Returns

COD Available

Secure Checkout